Facts & figures
The association's task is to clean the wastewater arriving from the catchment area and to dispose of or use the waste accumulated in the treatment process, which must comply with legal provisions and limit values.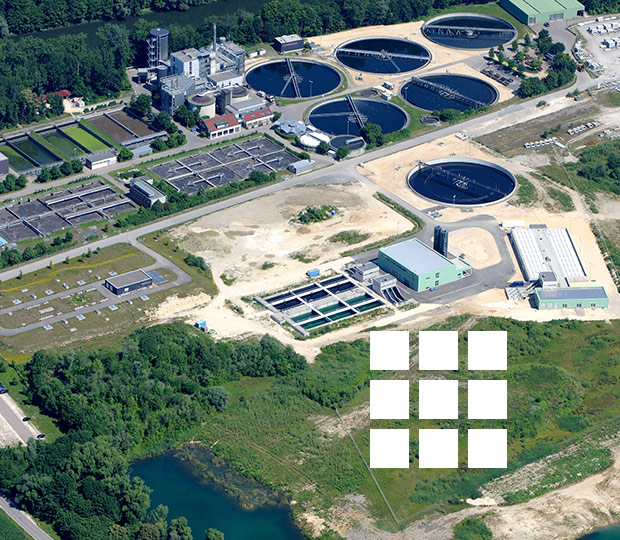 The Plant
The plant covers approximately 62 acres.
Wastewater of a population equivalent of around 440,000 people in the catchment area of the Steinhäule Treatment Plant Administrative Union flows daily through the sewer network into the treatment plant at the Danube river.
A water volume of around 80,000 to max. 225,000 m³ (depending on rainfall) must be treated on a daily basis.
Around 50% comes from industry and trade. The treatment process creates around 20 – 40 tons of sludge (dry matter) which is then thermally recycled.
From wastewater inflow to treated water outflow, the treatment process takes an average of 10 hours.
The Team
About 55 team members in planning, technology, lab and administration ensure the smooth operation of the Steinhäule Treatment Plant.
The team includes many highly qualified specialists in construction, chemical, machine and electrical engineering.
Apprentices receive vocational training to become specialists for wastewater treatment technology, energy electronics, operating technology and industrial mechanics with focus on operating technology.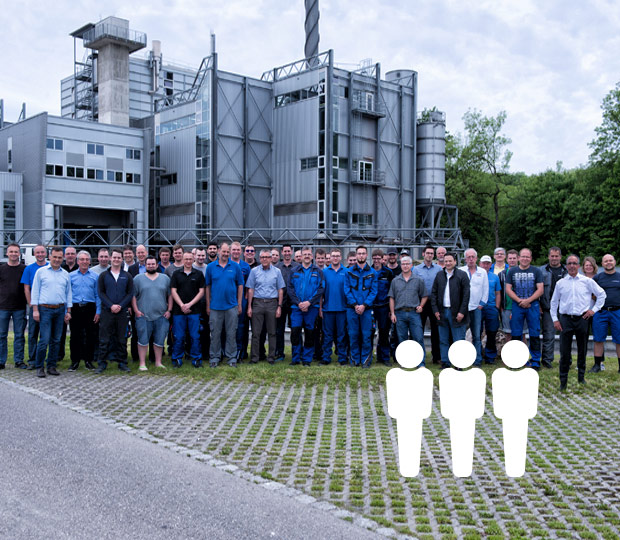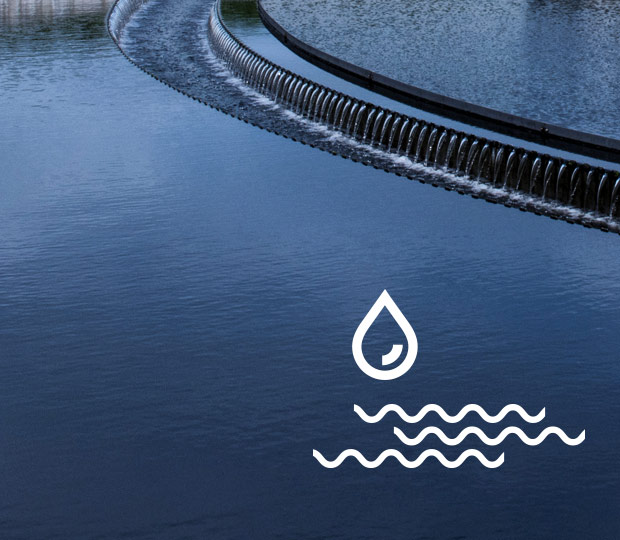 Cleaning Performance
Around 40 million m³ of wastewater is treated in the mechanical, biological and chemical treatment stages annually.
The amount of captured contaminants is enormous as the examples below show:
| | |
| --- | --- |
| Materials per year |   |
| Grease | 180 t |
| Sand | 210 t |
| Screened materials | 462 t |
| Ash | 2.500 t |